About difference Pogo pin plunger in the manufacturing process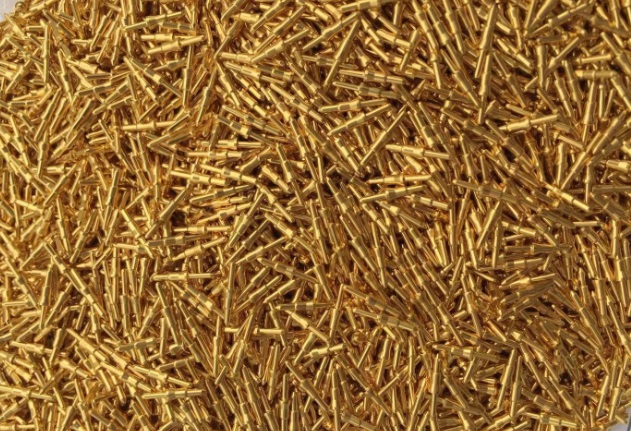 About difference Pogo pin plunger in the manufacturing process
A Pogo pin is a precision instrument consisting of a needle, a spring and a plunger.What are the differences between the different types of Pogo pin plungers in the manufacturing process?
1.Flat head type Pogo pin plunger:
Features: Easy to make, low cost;
2, cut the hypotenuse type Pogo pin plunger
Features: It is commonly used in the factory at present, with excellent electrical characteristics;
At present, there are two kinds of Angle of profile hypotenuse in the factory: the first one is 12°. The Angle of profile hypotenuse is beneficial to plunger pre-placement during assembly, which requires a short length of needle holder to save space.The second is 218°, which is commonly used in the factory at present. It requires a long needle holder length and meets the high resistance value of tube wall tightness after assembly.
3.Reverse drilling type Pogo pin plunger
Features: Suitable for use in products with large constricting stroke;
At present, there are two kinds of reverse drilling bit Angle in the factory: the first is 120°, which is easy to drill.The second is 160°, which is difficult to drill, but can increase the space to place the spring.
All three of the Pogo pin plungers go through the first turning process, the shadow flutter grinding process and finally the electroplating process.The purpose of the vibrating grinding process is to remove the burrs and sharp angles produced during the processing, and to prevent the phenomenon of falling and tightening.The purpose of the Pogo PIN connector is to act as a connection.It can be selected according to practical job requirements.
If you want to know more details about pogo pin.
Please contact Cnomax Pogo Pin Factory
Our sales: Pogo Pin,Spring Loaded Pin,Pogo pin connector,Connectors PIN,magnet charging connector, wire connector,precision automatic lathe parts,military special connector,lead-free halogen-free precision connectors and other electronic product parts.
Cnomax Pogo pin factory
Contact: Jerry
Skype: jerry_shi2010
Phone: +86-13652508770
E-mail: [email protected]
Address: ChanFu Dong Road,XiaoBian Village, ChangAn Town,DongGuan City,GuangDong,China
Official website: www.pogopinconnector.com