Production quality control of Pogo PIN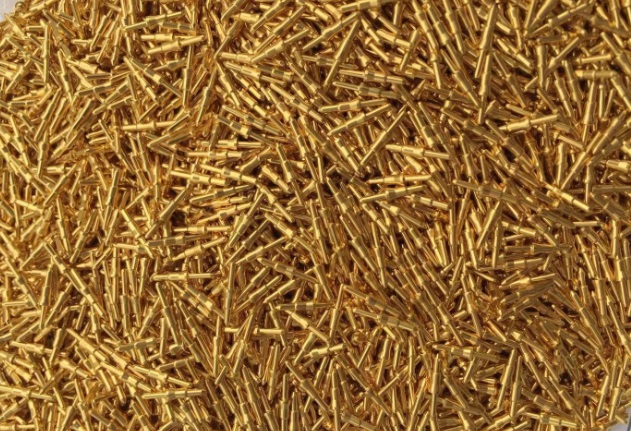 Pogo PIN spring thimble seems to be a simple and small accessories, in the processing technology requirements are very high, if there is no good quality control and perfect manufacturing process level, it is easy to power off and card PIN, conductive performance of the life of the problem is too short.With such a precise accessory, every process from lathes to electroplating to assembly can bring serious risks.So, how should we control the production quality of spring thimble, what strict requirements are there on each processing procedure.
1. Quality control during stamping:
Similar to the general product manufacturing, the manufacturer of the connector manufacturing process is often from the stamping start.With the help of some large, high speed punching machines, the connector can be formed into a stamping shape from the original thin metal.In a spring-loaded thimble manufacturer's process, one end of a large coil of metal tape can be fed into the front end of a punching machine, and the other end can pass through the hydraulic pressure of the punching machine and be wound into a winding pulley, from which the metal tape is pulled out and rolled for stamping.In this process can ensure that the product does not appear quality problems, can effectively avoid such as scratches, curling and so on.
2. Plating control of connector manufacturers:
Spring - loaded thimbles are usually sent to electroplating immediately after being stamped.At this stage, as in the previous stamping stage, it will be treated strictly.Let the pin twisted, broken or deformed, so that it can be better inserted into the electroplating equipment, spring thimble manufacturers will not only let it appear in the electroplating process plating uniform and normal phenomenon, but also according to the actual situation of the guild to adjust it.
3. Strict testing standards:
After the completion of production and processing, there will be a process to test the quality and performance of the product, so that according to the test results of the timely and reasonable adjustment and control, to ensure that the corresponding requirements.
So, every processing procedures of the plunger spring is very important, the spring plunger so precision parts, in the process of machining, hidden trouble, there will be an unavoidable, should be to control good spring plunger of production quality, cause unnecessary trouble, hope the above content can help everyone's understanding in this respect.
If you want to know more details about pogo pin.
Please contact Cnomax Pogo Pin Factory
Our sales: Pogo Pin,Spring Loaded Pin,Pogo pin connector,Connectors PIN,magnet charging connector, wire connector,precision automatic lathe parts,military special connector,lead-free halogen-free precision connectors and other electronic product parts.

Cnomax Pogo pin factory
Contact: Jerry
Skype: jerry_shi2010
Phone: +86-13652508770
E-mail: [email protected]
Address: ChanFu Dong Road,XiaoBian Village, ChangAn Town,DongGuan City,GuangDong,China
Official website: www.pogopinconnector.com