How to maintain the Pogo pin?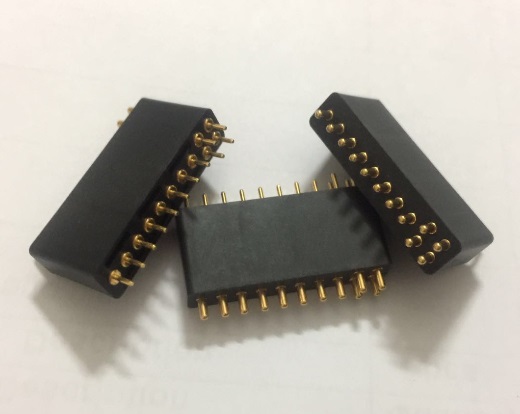 How to maintain the Pogo pin?
1. During use: The battery contact pad or FPC goldfinger matched with the
pogo pin
connector should be free from dirt, oxidation, residual sealing fluid, or other dirty residue, and the surface should be kept clean and tidy.
2. When the pogo pin is moving: When moving or moving, do not contact the connector with hard objects to avoid scratching the connector.When stacking products, do not put them under heavy objects to avoid crushing connectors.
3. Pogo pin in storage process:In the usual storage process, must assure indoor appropriate temperature and humidity, high temperature or humidity is too high will have certain influence to its, and don't store pogopin spring plunger with some chemical products, which may have certain corrosion, to its lose its outer layer protection, a certain amount of damage, using influence function.
4. Cleaning process: ultrasonic + alcohol
(1) Put the socket into the ultrasonic cleaner
(2) Pour the alcohol into the ultrasonic cleaner, the alcohol will be immersed in the socket, open the ultrasonic cleaning
(3) Blow dry the socket thoroughly with a blower
If you want to know more details about pogo pin.
Please contact Cnomax Pogo Pin Factory
Our sales: Pogo Pin,Spring Loaded Pin,Pogo pin connector,Connectors PIN,magnet charging connector, wire connector,precision automatic lathe parts,military special connector,lead-free halogen-free precision connectors and other electronic product parts.

Cnomax Pogo pin factory
Contact: Jerry
Skype: jerry_shi2010
Phone: +86-13652508770
E-mail: [email protected]
Address: ChanFu Dong Road,XiaoBian Village, ChangAn Town,DongGuan City,GuangDong,China
Official website: www.pogopinconnector.com