How to choose the right Pogo Pin connector?
How to choose the right PogoPin connector?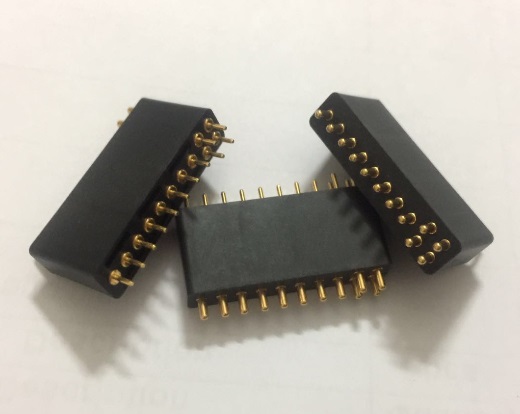 People who are often engaged in industry know that
PogoPin connector
will be used when working, but what kind of PogoPin connector meets our requirements needs our careful selection.
1.How many wires do we need to connect if we want to. What is the wiring specification?
Don't look down on such a small problem, he decided which kind of pogopin connector we use suitable plastic core, in the process of our actual selection, there are hundreds of kinds of plastic core to choose, how to choose, and our installation space and voltage requirements have a relationship that cannot be ignored.
2. How to deal with the different functions of the same Pogopin connector?
If you need four sockets on the same panel, one for high current and the other for ground current, you can damage our expensive equipment if you don't figure it out.
How to do?It is to order and standard different Angle of the same kind of plastic core arrangement, the key position of these arrangements if not the same, so will prevent the plug socket mismatched.
3. The type of outlet should also be taken into account.
Wall socket, suitable for running through the wall, box or panel socket, with the advantage of space saving, generally do not need to add accessories.
4. Type of plug.
Usually we use a straight plug, but in special cases, we use a right Angle plug, that is, a right Angle into the device.
5. Selection of accessories after the plug.
When choosing
pogopin connector
, the rear accessories of the plug, whether straight or rectangular, have integral or separate tail accessories, the strength of the integral is very good, the separate type can quickly check the welding point.
If you need to know more details about pogo pin.
Please contact Cnomax Pogo Pin Factory:
[email protected]
The company's business target is to be 'practical and innovative and constantly enterprising'. And our tenet is 'Supreme Quality and Excellent Service'.
All products of the company production technology and raw materials are in accordance with the eu ROHS/HF(II 2015/863/EU) environmental standards, and successively passed the ISO9001, ISO14001 and TS16949 system certification!