Pogo pin connector design and produce
Pogo pin connector design and produce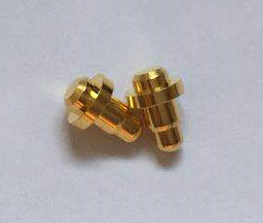 Pogo pin
Connector: size, shape, spacing, metallurgy, contact physics, failure mode.
Electroplating materials, electroplating technology, electroplating characteristics.
Plastic materials for connectors, such as injection molding, insert molding,
Simulation analysis of mechanical and electrical performance, such as HFSS, Solidworks Simulation.
Terminal technology, such as IDC, CRIMP and Terminal block.Packaging and board technology.
Pogo pin Connector manufacturers are so numerous that the global top ten manufacturers account for half of the global market.With new connector manufacturers emerging in Asia, many feel the connector industry is still too fragmented.According to the assessment, a little scale above no fewer than 500 connector manufacturer. Some manufacturers only to local customers supply connectors, and other manufacturers are brand company supplier, over the years the connector manufacturer in parts production investment growth is not fast, because outside like stamping, injection molding and electroplating supplier is not difficult to find.
Large multinational connector groups have great advantages in the global market, because they have a global supply chain, which can meet the needs of large multinational company customers to supply large quantities of goods, and are the leaders of the connector industry.
Please contact
Cnomax Pogo Pin Factory
:
[email protected]
The company's business target is to be 'practical and innovative and constantly enterprising'. And our tenet is 'Supreme Quality and Excellent Service'.
All products of the company production technology and raw materials are in accordance with the eu ROHS/HF(II 2015/863/EU) environmental standards, and successively passed the ISO9001, ISO14001 and TS16949 system certification!
Improvements in material technology (metal alloys, electroplating) and electrical and mechanical design have made connector design more cutting-edge
CAE(e.g., finite element analysis /FEA/ simulation analysis) technology. In addition, serial interface technology solves the transmission speed of copper connector And bandwidth issues.
From a technical point of view, fiber optic connectors are more suitable for high speed, low loss applications in communications, high performance computers, networks and special applications
However, one of the outstanding problems with optical fibers is the signal separation and diffusion at the junction, where copper connectors have been getting better and better.However, in general, optical fiber technology is developing rapidly, which is undoubtedly the mainstream of the electronics industry. For example, semiconductor is developing towards integrating optical fiber technology.The problems to be solved are: losses, transmission delays and high costs.
Wireless technology (Wifi, WiMax) is replacing certain areas of personal computer/LAN and mobile phone connectors and cable components, and more connectors may be affected in the future.But in this area, more power sources are using USB connectors, expanding the USB market.
Pogo pin Connector production technology
In developing countries, automatic production lines are replaced by flexible manual production lines, which are slowly being replaced by automatic lines using current technologies.Developed countries improve their competitiveness by improving the flexibility of automatic production lines through high and new technology, specialization, horizontal market expansion, etc.Through the globalization of production, developing countries have become indispensable production bases for low-cost, mass-produced electronic components and assemblies.These manufacturing bases also produce large numbers of hands-on workers, and education systems in developing countries may help further improve their skills (and perhaps their lack of innovation) to lay the groundwork for future high-tech production.