Pogo Pin connectors are used in various fields
Pogo Pin connectors are used in various fields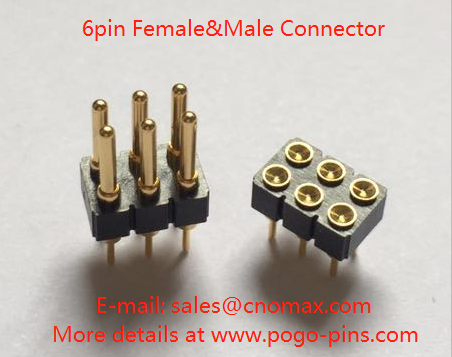 With the rapid growth of consumer electronics, automotive electronics and communication terminal markets and the continuous transfer of global connector production capacity to Asia and China, Asia has become the most promising place for connector development, while China will become the fastest growing and largest connector market in the world.Brief analysis of the application of
PogoPin
connectors in various fields:
PogoPin connector application in electronic market
Research shows that the Pogopin connector market continues to grow driven by strong demand for consumer electronics game consoles, MP3, mobile phones, LCD TV, digital cameras and other products.The global TV set-top box market is expected to reach $1.3 billion in 2020.Global TV shipments will exceed 242 million units in 2018, up 15% from a year earlier, and are expected to exceed 260 million units by 2020, according to DisplaySearch.
Pogopin connectors in the medical market
The global market for home medical devices will grow to $20.4 billion by 2019, with an annual growth rate of 6.8%, according to the research institute.Medical electronics will become a new growth point of Pogopin connector application.The pogopin connector market for healthcare is forecast to reach $1.63 billion by 2019.
Applications in the mobile market
Connectors are one of the most important components in a mobile phone, with an average of eight per phone.According to a report by Coda Research, global smartphone shipments will reach 2.5 billion units between 2010 and 2019, representing a compound annual growth rate of 24%.China sold 6,113,000 3G phones in the first quarter of 2019, up 65.97% from the previous quarter, according to Analysys international.As the mobile phone market continues to develop for the better.The handset connector market is set to continue to rise.
The types of connectors used by mobile phones are divided into internal FPC connectors and plate-to-board connectors;I/O connector for external connection, as well as battery, SIM card connector, Camera Socket, etc.Influenced by the demand market of 3G mobile phones and smart phones, the current development direction of mobile phone connector is: low height, small pitch, multi-function, good electromagnetic compatibility, and the coexistence of standardization and customization
Pogopin Connector application in automotive market
The automotive connector market is the largest connector segment, with a typical light vehicle having approximately 1,500 connection points.According to statistics, the automotive connector market is expected to continue to grow, to 2019 will reach $13.4 billion market size.In China, car connectors also have a large market size, which is forecast to reach 7.7 billion yuan by 2019, according to The Forecast of Wisdom star.
Pogopin Connectors in the computer market
Shipments of mobile computing devices, including tablets, netbooks, smart books and laptops, will grow at a compound annual rate of 19.1 percent through 2018.Global laptop shipments will reach 291 million units in 2019.Connectors are used in about 5-12 sets of computers. The steady development of the computer market has driven the continuous growth of connector demand.
If you need to know more details about
pogo pin
.
Please contact Cnomax Pogo Pin Factory:
[email protected]
The company's business target is to be 'practical and innovative and constantly enterprising'. And our tenet is 'Supreme Quality and Excellent Service'.
All products of the company production technology and raw materials are in accordance with the eu ROHS/HF(II 2015/863/EU) environmental standards, and successively passed the ISO9001, ISO14001 and TS16949 system certification!